Elegant fonts can really transform the way your content looks, right? They can spruce up the way you've prepared your content and add power and style in so many different ways.
There are lots of script fonts online, and choosing the right font for your project can invoke the right emotion in your audience. Script fonts can be just perfect for images, social media activities, e-book covers, and anywhere and everywhere you need to create the perfect, clean and calligraphy kind of writing.
They come in different formats – connected, unconnected and semi-connected. Each format comes with it's own aesthetic style and structure, making them remarkable and unique. And the connected fonts are designed so beautifully that the characters just flow into each other. Connected fonts can be used for both formal writing and informal scripts.
When you are doing a mix of scripts, remember to mix the right ones, because each script has a unique signature and mixing different fonts would cause a mismatch, just like in a bad marriage.
However, if you are not familiar with script fonts, here is a fascinating collection to choose from. Make sure to research the ones that are suitable for personal use and those that can be used commercially before you zero in on one.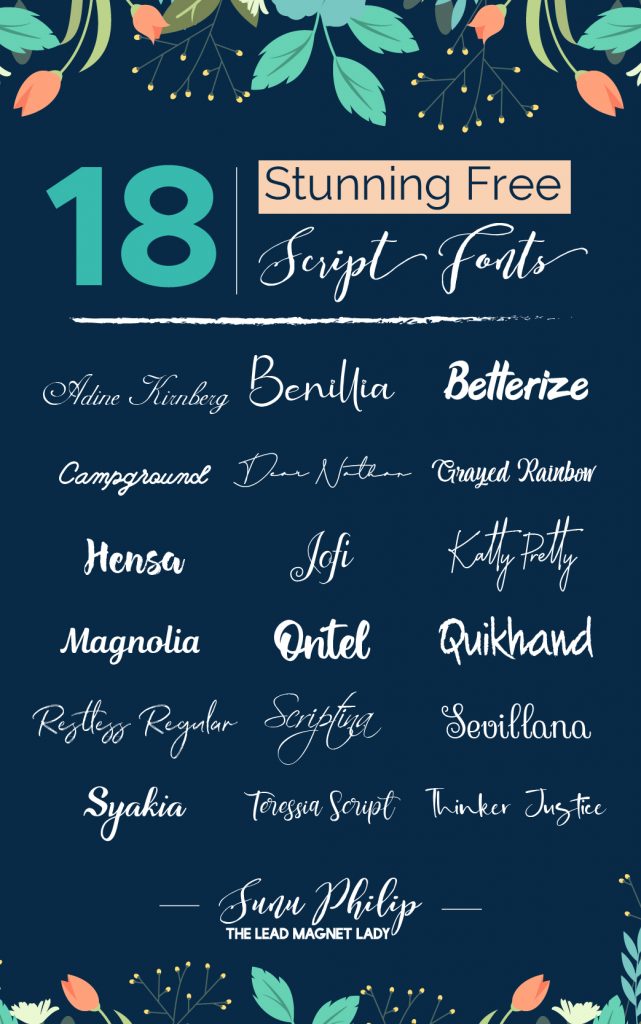 So get ready to juice your writing with the perfect script font. Make your content, your graphics alive and amazing! Always watch out for good examples and bad when you choose script fonts for your projects. It would be safe to go ahead with the current trends and practices in typography initially, and then innovate later.